On 6th Oct, Little Bodhi Student Care Centre celebrated Children's Day. Our lovely and lively children had long been anticipating the coming of this big day. To entertain and amuse students on this special occasion, our creative and loving teachers had generated fresh new ideas to bring some surprises to our children.
Ding-Ding-Ding…, what's that sound? An ice-cream man appeared in front of Little Bodhi Student Care Centre. Our teachers had specially arranged and scheduled his visit to our centre on this special day. The students couldn't wait to choose their favourite flavour!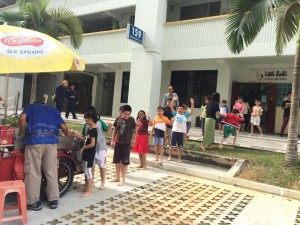 Wow~~~, why is it so crowded here? Excuse me!"
"Oh, haven't you heard? Collect a gift bag like this one from your teacher, you will find a gift collection card inside. Bring this card with you and you will be able to collect free gifts from each station. I would hurry, go! "
There were 7 gift stations set up in the centre where students could pick up stationeries, snacks, sweets… All the various gifts were provided by our generous staff.
"My bag is full…"
"Thank you, auntie…"
"Teacher, I haven't got anything from this station yet…"
"I want to exchange with you… "
"May I eat right this biscuit now?… "
The lively atmosphere made everyone feel like they were at a cheerful bustling carnival.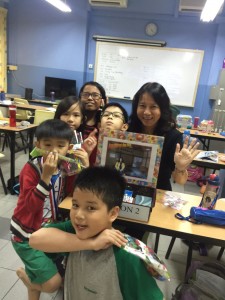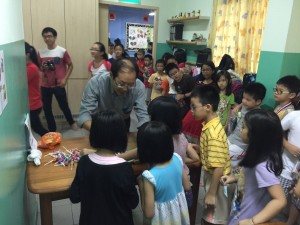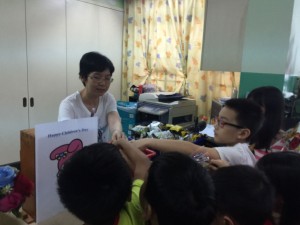 The highlight of the day was the children's concert which was our students' own way of celebrating children's day. They danced, sang and showed their talents with little guidance by teachers.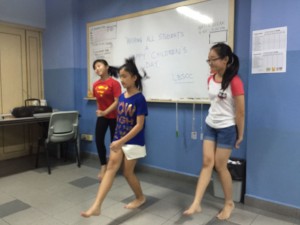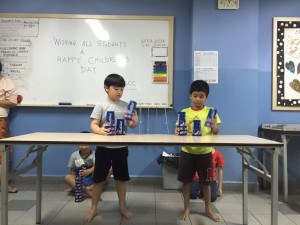 It was a great, successful celebration as everyone had fun in the centre.
The next event to look forward to is the year end/annual bursary awards day where there will be another opportunity for our students to show off their talents.
Written by: Cindy Li