The annual June school holidays are always the most anticipated by all students, especially in Little Bodhi Student Care Centre (LBSCC).
This year, LBSCC organised a fun-packed holiday for the students, based on the theme: "Respect and Cherish Life". Students were taught fun facts about animals and plants, while learning how to respect and cherish these lives around us. They were also reminded to appreciate their own lives and not abuse themselves.
In line with our objective of providing holistic education for the students, we brought the students out for an excursion to Underwater World Singapore, Sentosa in the third week of the June holidays.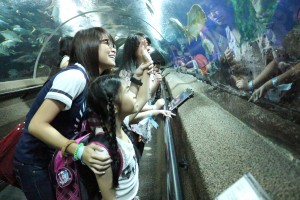 The students enjoyed the close experience with marine life and the dolphin show in Dolphin Lagoon. Some students were selected as "Science Ambassadors" to share knowledge of specific exhibited animals with other students.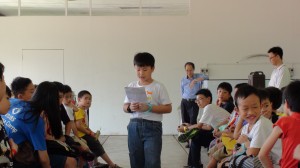 They were also given worksheets to complete during the excursion so that they can learn while having fun in the Underwater World.
The excursion had been fruitful and enriching for the students, expanding their horizons and boosting their knowledge of marine life. Students provided feedback that they had too little time for exploration in the Underwater World. They commented that they would love to spend more time there as the marine world presented is very fascinating.
This illustrates the great success of the excursion as the children truly enjoyed themselves in the learning process.
Besides the excursion, the students attended talks conducted by a volunteer from Nanyang Technological University Buddhist Society on animals, insects, plants and marine life. They also had several art and craft sessions and movie screenings, all revolving around our theme of "Respect and Cherish Life".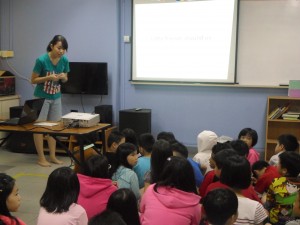 The June holidays are coming to an end. It is our sincere hope that the students would take away precious knowledge of life and learn how to respect and cherish all life around them.